The former Panamanian strongman and CIA informant is
now facing jail time in France
, where he was convicted in absentia a few years ago.
Former Panamanian dictator Manuel Noriega arrived in Paris from the United States on Tuesday after being extradited to France, where he has been convicted on money laundering charges.

Noriega, 76, a former army general, arrived at Charles de Gaulle airport shortly before 8.a.m. local time (2 a.m. ET) after being taken from his jail cell and put on board an Air France flight from Miami.

The one-time CIA informant was convicted in absentia in France of laundering cocaine profits through French banks and using the money to buy three luxury apartments. However, he can seek a new trial in France.

Noriega was captured in Panama in January 1990, two weeks after U.S. troops invaded the country in the largest American military intervention at the time since the Vietnam War.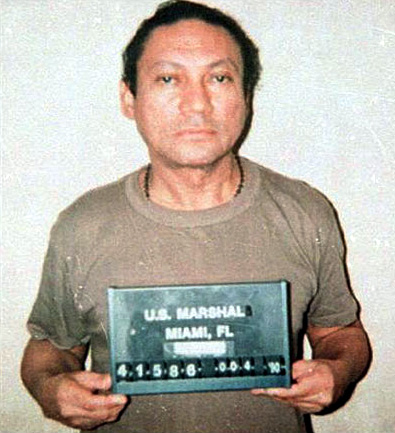 By: Brant