A game about defense acquisitions? Contracting? Seriously? Lemme introduce you to
Wings for the Baron
, in which you're trying to put the best set of wings in the air during WWI.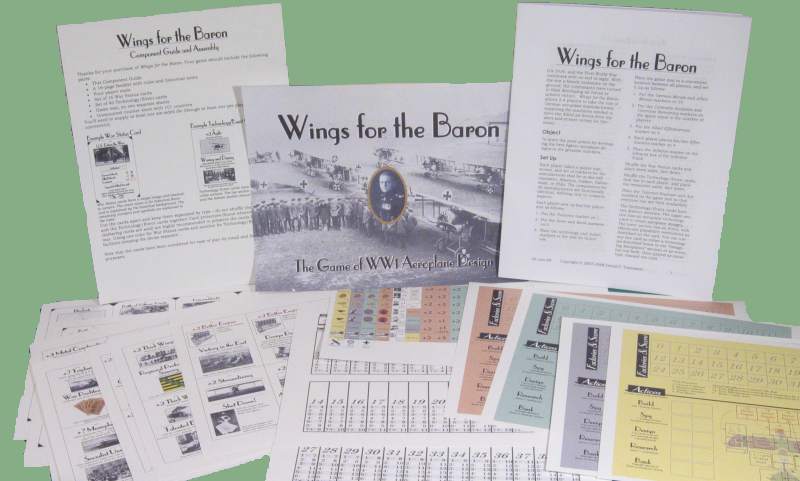 While there's no CSW group for it, you can find it
on BoardGameGeek here
.
Order it at the link above.
Master links/images from
Boardgamegeek.com
; message boards linked to
Consimworld
. Other links to the actual game pages...
By: Brant