There was a well-covered civil war back in the 1960s in Nigeria, when the state of Biafra seceded. Despite a litany of well-documented firefights, and some operations up at battalion level and above, there's never been a lot of wargaming around it. However, Against the Odds Magazine has recently re-release
Biafra!
, their game spanning the entire war.
Check out the order site at
Against the Odds
Magazine.
And join in the discussion over at
the ConsimWorld Forum for Biafra
.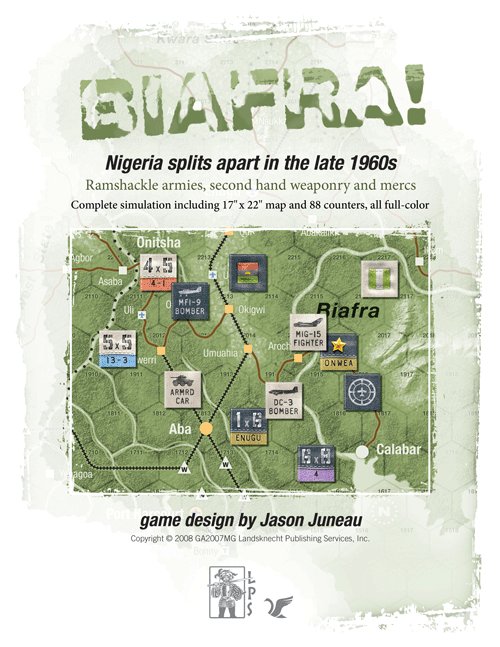 Master links/images from
Boardgamegeek.com
; message boards linked to
Consimworld
. Other links to the actual game pages...
Stay tuned for a series of articles from the Biafran conflict out of old media archives over the next few weeks.
By: Brant